An Island Luau
at the
The Radisson WorldGate Resort, Kissimmee, Florida
6 Rings, 450 Entries, Sorry no HHPs

Judges
Stan Barnaby (AB)
Barbara Sumner (AB)
Norm Auspitz (AB)
Rhett Bockman (AB)
Jan Stevens (AB)
Barbara Jaeger (LH SP)
Carol Fogarty (SH SP)

Entry Clerk
Mona Cherrington
621 Milwaukee Ave
Orange Park, FL 32073
Phone 904-269-5871
Fax 904-269-5321
mchrch@ix.netcom.com
Closing date 6PM 9-4-06 or when full

FLAMINGO CF CAT SHOWS – PRODUCED BY EXHIBITORS
FOR EXHIBITORS PROMISING AN EXHIBITOR FRIENDLY SHOW

A FLAMINGO SUPER RAFFLE WITH MANY HIGH VALUE ITEMS
Fees
1st Entry w/Catalog $47
2 Entries (same owner) $47 + $42 Total $89
3 Entries (same owner) $47 + $42 + $35 Total $124
4 Entries (same owner) $47 + $42 + $35 + $25 Total $149
Additional Entries (over 4, add $25
Double Cage $20
Grooming Space $30
Fax &/or Online Entry Fee $5 (fee WILL be waived if all fees received prior benching)
End of Row $10

Multiple entry discounts are valid for same owner only
Extra cages, grooming spaces and paid end of row benching per availability. Availability will be determined on a first received basis.
Make checks payable to Flamingo Cat Fanciers, Inc. - There will be a $50 fee for any returned checks! NO refunds for failure to bench
Fees not received by club prior to check-in will be required in CASH prior to benching
Show Manager Homer Stamper
purrmates@netzero.net 407-348-8868
Vendor Coordinator Jane Benard
1360 Florida Ave, Oviedo, FL 32765
407-365-1673
Show Hall/Hotel
The Radisson WorldGate Resort
3011 Maingate Lane
Kissimmee, FL 34747
See Additional Information below


Click Here to Enter Online

Closing date is 6:00 PM September 4, 2006 or when 450 limit is reached.





Advertised Hours: ADVERTISED SHOW HOURS TO THE PUBLIC WILL BE 10:00 AM to 3:00 PM BOTH DAYS
Check-In/Benching: 8:30 AM – 9:30 AM, Saturday, September 9, 2006
Show Hours: Judging will begin promptly at 10:00 AM Saturday and 9:00 AM Sunday

Exhibitors arriving early on Friday are invited to enter show hall between 3:00 – 4:00 PM to setup show cage.
Our judges schedule will attempt to complete judging by 3:00 PM on Sunday to allow exhibitors to get a head start on a safe trip home after the show.

This is a CFA licensed show & CFA show rules will be strictly enforced. Show rules are available from CFA, P.O. Box 1005, Manasquan, NJ 08736 for a fee of $5.00. Rosettes will be awarded and permanent ribbons will be used in accordance with current CFA show rules. All Championship, Premiership, and Kittens (whose registration number appears in the catalog) will be scored for Regional and National Awards. There will be NO vet inspection, therefore, all entries should be inoculated against feline enteritis, rhinotracheitis, calici viruses and tested for feline leukemia virus. All claws must be clipped prior to benching. Entry information is the responsibility of the owner/exhibitor and errors should be corrected with entry clerk upon receipt of entry confirmation.

Hotel & Show Hall: The Radisson WorldGate Resort is a short drive from downtown Orlando, Fl, the airport (MCO), and located less than one mile from the Walt Disney World Resort. The resort offers advanced ticket purchases and complimentary scheduled shuttle transportation to the Walt Disney World Resort, Sea World Adventure Park, and Universal Orlando. The Royal Palm Ballroom show hall is air conditioned and handicapped accessible. People food will be available and no outside food shall be brought into the show hall. There is plenty of free parking and the resort will slot our exhibitors in rooms near the show hall.
Check out all the amenities by visiting www.worldgateresort.com
Our special show rate ($69.00 standard room with 2 double beds or $109 for a suite) may be extended 3 days before &/or 3 days after show dates. Special cat show rate reservations 1-866-705-7676
BOOK EARLY! Our room block and cut off is August 9, 2006 BOOK EARLY!
The Radisson WorldGate Resort has a $50 non-refundable pet deposit policy which they have waived for our exhibitors. To be granted the waiver, you must sign a liability agreement for room damages at check-in.

Exhibitor Info: Benching request must be by exhibitor name and made at time of entry. Requests will be honored whenever possible. No changes in benching assignments without approval of show manager. Each paid entry will be assigned one cage area, approximately 22"Wx22"Hx22"D. Extra cages and grooming spaces (approximately 22"D x 44"W) may be purchased on a first come, first served basis. Please see fee schedule. Use of personal security cages will require purchase of at least one extra cage for odd number of entries. Clay litter will be provided. Please bring your own litter pans, cat food, and water/food dishes.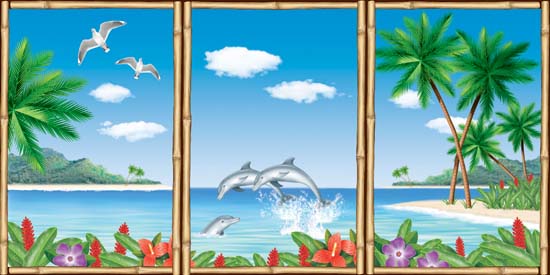 Back to